On 20 and 21 November 2023, Serviva GmbH was once again represented at Europe's largest IP trade fair in Munich, IP Service World 2023.
We were there with our new stand, which received a very positive response from all sides.
Dr Lars Zanzig and Dr Raphael Jung were at our stand, where they had the opportunity to maintain customer relations and make new contacts.
Serviva GmbH will be present again next year at IP Service World in Munich.
/
by
https://serviva.com/wp-content/uploads/2019/01/serviva-logo-hor.jpg
0
0
https://serviva.com/wp-content/uploads/2019/01/serviva-logo-hor.jpg
2023-11-27 14:17:39
2023-11-27 14:19:29
Serviva at the IP Service World 2023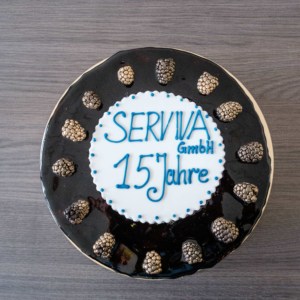 On March 9, 2006, Dr. Lars Zanzig and Dr. Raphael Jung founded Serviva GmbH, thus marking this year as the 15th anniversary of the company. The company's initial focus on consulting services in the field of intellectual property management was quickly expanded to services in research, monitoring, as well as software distribution and integration. Offering excellent services with professional coworkers to a fair price determined the company's philosophy from its very beginning and still holds truth today.
The new locations in Stuttgart and Munich as well as the subsidiary in Austria also enabled the continuous increase in the number of employees from initially four to more than 30 as of today.
"We are looking forward to more successful years with and for our customers!"
Dr. Lars Zanzig, Managing Director
Serviva – Experience Excellence.
/
by
https://serviva.com/wp-content/uploads/2019/01/serviva-logo-hor.jpg
0
0
Serviva GmbH
https://serviva.com/wp-content/uploads/2019/01/serviva-logo-hor.jpg
Serviva GmbH
2021-03-17 17:31:00
2021-03-17 17:31:00
Serviva GmbH – 15 years of success on the market
The world of Intellectual Property (IP) has always been a pioneer in the global networking of people and ideas. The recent push towards decentralized and collaborative work is therefore only logical. Many professional tools are available for video conferencing and instant messaging communication, but does your IP management software in the company or law firm keep up with this pace of digitization? Does it also have the appropriate, secure technologies? Especially today, every department and every law firm needs a structure that enables decentralized work, e.g. from home, on the road or from several locations without complications, quality or security losses.
As a long-time partner of Patrix®, Serviva® has built up a wealth of experience in the field of remote working through a multitude of customer projects.
We know what you need to work well and efficiently. Suitably we offer the software tools that enable and support decentralized IP work.
Patricia® – In the latest version 6.0, the software Patricia® offers a variety of possibilities to enable decentralized IP work.
Patrica Extension "EDMS" – The extended document management system offers as an add-on the frequently desired feature of being able to access stored files and especially the associated documents from anywhere.
Patricia® Collaboration Portal (PCP) – This portal offers you secure access to the data you define from your intranet or from your demilitarized zone (DMZ) to the Internet.
Patent attorney Michael Fleuchaus outlines possible developments in the IP industry with regard to the home office and the changing requirements in an article worth reading.
Serviva® is the original service provider of the IP industry and will gladly support you with the introduction of tools and organisational structures that meet your needs.
Contact us!
/
by
https://serviva.com/wp-content/uploads/2019/01/serviva-logo-hor.jpg
0
0
Serviva GmbH
https://serviva.com/wp-content/uploads/2019/01/serviva-logo-hor.jpg
Serviva GmbH
2020-05-18 16:22:24
2020-05-18 16:35:23
Serviva - Your strong partner for decentralised work in the IP area